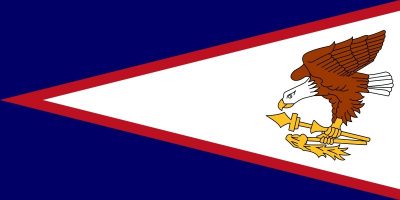 American Samoa
American Samoa is an unincorporated territory of the U.S. located in the South Pacific Ocean. There are five main islands, and two coral atolls.  The population is 55,519 (2010 Census), and the majority of the population lives on Tutuila.
American Samoa has some of the highest rates of obesity in the world, which greatly contribute to their high burden of NCDs.  These alarmingly high rates of obesity have been attributed to modernization and its associated nutritional transition, in people consume more calorie-rich foods and expend less energy. Although these behavioral factors are linked to obesity and  obesity related disease, genetic factors have also been shown to play an important role in Samoan obesity and obesity related risk factors.
In American Samoa, the delivery of healthcare services is mixed.  Health care is subsidized and all American Samoans have Medicaid with small copays for services.
There are three main providers of health care services in American Samoa.  The LBJ Tropical Medical Center, which is the only hospital in American Samoa. There are also four Federally Qualified Health Centers (community health clinic sites).    Additionally, the Department of Human and Social Services houses substance programs related to alcohol and tobacco as well as the WIC program. There is only one pharmacy for all of American Samoa, so getting drugs to outer islands can be a challenge.
Other public health needs are led by the American Samoa Department of Health (AS DOH).
Resources: